Before you apply
IMPORTANT
Before you apply it is important you make sure that 3 Commando Brigade is the right unit for you. Therefore, you are advised to read a little bit about what sort of unit we are and join us on our Public Server.


The Recruitment Process - From Application to Marine
1. Submit an application.
2. The Recruitment Managers will review your application and decide whether you fit the criteria to join 3CB.
3. Attend a short interview.
4. Attend Stage 1 Basic Training (taught course).
5. Attend a single "standard" Private Op, where you will be assigned a fireteam "buddy".
6. The SL, FTL and your buddy will assess if you can be given the rank of "Recruit".
7. You start your 8 week probation period as a Recruit, where you can:
a) Attend any 3CB private operations
b) Access the Teamspeak "Private Area"
c) Access the 3CB members-only forums
8. Between weeks 4 and 8 of your probation period, the NCOs and Officers will be assessing you. They're looking primarily for maturity, a positive attitude and good teamwork. Skill is less important.
9. At the end of your probation period, the Recruitment Managers, SNCOs and Officers, will review your application, resulting in either:
a) Promote to Marine
b) 4 week extension to the probation period
c) 4 week extension to the probation period, with further training required
d) Application denied


Note: Ensure that you're on Teamspeak at least 25 minutes before the start of the operation, so that you can be assigned a slot and assisted if you encounter any technical issues. Please note, if you are late, we can not guarantee a member will be available to assist you.

About 3 Commando Brigade

We are a military realism unit based in Arma 3. We play Arma using British military tactics and equipment to try and simulate (to a degree) the modern British forces while maintaining an overall fun and enjoyable gameplay experience.

We like to use ranks within the unit to delegate responsibilities (as well as to show recognition of contributions to the community) and maintain a level of organisation that everyone enjoys. Don't worry, you won't have to fill out any report papers at the end of the day or give us 50 laps if you walk out of line. We think that Arma should be played and not taken to impractical levels (there's no yes sir, no sir with us!).

Common sense rules are in place to ensure a fun and respectful place to enjoy gaming. Maturity, respect, and common-sense (and maybe even an odd bit of humour) are expected qualities from all recruits/members.

Mainly we are a UK-based unit. However, members have joined us from around the globe - Norway, Finland, USA, Germany and many more. Rest assured you'll fit in with the group, no matter your region.

Large-scale operations are run every weekend, and we also have an Arma 3 public server running 24/7 (on our powerful dedicated server). The 3 Commando Brigade's flourishing community is what drives and compels the unit to succeed.
Download our modset
In order to play on our public server and join private operations (missions) with us, you will first need to download a set of mods for Arma.
These can be downloaded/installed by clicking the button below.


Join our Teamspeak & public Arma server
The 3 Commando Brigade Public Server runs 24/7 and is open to all players, regardless of whether you are a 3CB member or not.
Talk to some of our members and play with us on our public server so you can get a better idea of what our play-style is and how we operate. The more you get to know us (and we get to know you), the better we'll be able to assess your application.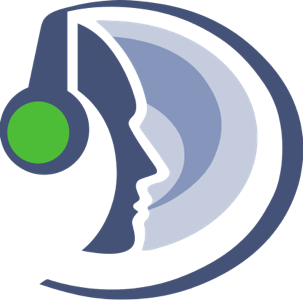 [ Join Teamspeak Server ]

Arma server details can be found in their respective Teamspeak channels. For example: