Offline
Major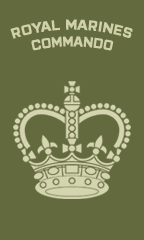 Other duties:
Site Admin
Game Admin
Modder
Founder

Posts: 3774
Location: London, UK
Ribbons:


October Donations

A big thanks to all those who donated last month, we managed to hit our target once again!
Without your donations 3CB would not exist!

Thanks to:
Mwnciboo
F0dd3r
Rum
Spirit
SkinnyMarge
Serjames
MyCatSaid
Whiplash
Apollo
Smithy
Coops


Keep up the good work Marines,
J
---
"To achieve great things, two things are needed; a plan, and not quite enough time." - Leonard Bernstein
3CB ops in a nutshell.