Offline
1st Lieutenant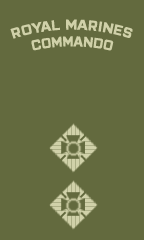 Other duties:
Modder
Public Mission Admin
Advanced Trainer
Recruit Trainer
Server Admin
Operations Design Team
Site Admin
Game Admin
Operations Coordinator

Posts: 7021
Location: Yorkshire, UK
Ribbons:












Addendum to Public Server Rules
Upon further review we have amended the rules / guidelines, as follows:
Quote:
Gameplay Rules (Public Server)Gameplay Guidelines (Public Server)

These guidelines are intended to shape the experience on the public server to be representative of the experience on our private (members only) operations. These are guidelines and not rules, as we do not wish to limit creativity. However, if you find yourself continually outside of these guidelines, then this server is probably not for you. Please use common sense.
Edits in blue