Offline
1st Lieutenant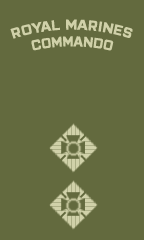 Other duties:
Recruitment Manager
Game Admin
Site Admin
Advanced Trainer
Operations Design Team
Modder
Operations Coordinator

Posts: 2839
Location: In a bush, with a bag.
Ribbons:















3CB ArmA 3: MQ-9 Reaper Drone

As part of the 3CB BAF Vehicles update we released in December, here is a video of the Reaper Drone in action.



Again thanks to Evrik for adding the drone and Emjay for producing the video.