Offline
1st Lieutenant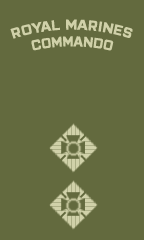 Other duties:
Modder
Public Mission Admin
Advanced Trainer
Recruit Trainer
Server Admin
Operations Design Team
Site Admin
Game Admin
Operations Coordinator

Posts: 7021
Location: Yorkshire, UK
Ribbons:












3CB new Arma server goes live

Following overwhelming levels of support for the idea at the recent Town Hall meeting,  we have upgraded our gaming server to an Intel i9-9900k.  

As of this morning, this new box is live.

I'd like to thank reV for his hard work in turning this one around in less than a week.