Offline
Major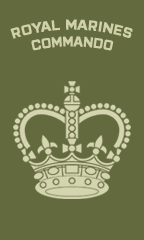 Other duties:
Site Admin
Game Admin
Modder
Founder

Posts: 3774
Location: London, UK
Ribbons:


New website and domain released!

I am pleased to announce that the new website and domain are officially released. You may still notice a few graphical & functional glitches around the website, but rest assured these are being worked as we speak. Along with the website we will also be releasing:

- An ArmA II ACE server (now live)
- A Battlefield 3 Server (TBA)

If you have any questions feel free to contact either myself, Acidburns or Rumcelt via PM or Teasmpeak.



J


P.S
All members who were registered with the old website will have to re-register.
---
"To achieve great things, two things are needed; a plan, and not quite enough time." - Leonard Bernstein
3CB ops in a nutshell.