Monthly Promotions - April
Promotions.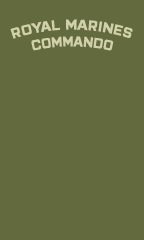 I'm happy to announce that the following Recruits over the past month have been promoted to Marine.
xSmithyx,
Deltagamer,
Ridgeback,
Viking,
Mastero.
As a Marine you will now be able to attend all Marine and above training sessions, if you so wish.
Congratulations guys! Keep up the good work and positive attitude.