Offline
Sergeant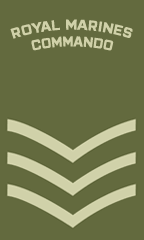 Other duties:
Operations Design Team
Modder
Main-Op Coordinator
Operations Coordinator
Public Mission Admin

Posts: 706
Location: Stamford, Lincs
Ribbons:







OP Rhamnousia Feedback thread

Thanks to those who tested tonight. Please give your feedback here. I'll list what I can from the debrief and comments and my own observations to avoid any repetition.

1) Repetition of the task types
2) Creation of a recce task basically 300m from our own positions while in contact.
3) Crash
4) Amount of enemy smoke popped by seemingly unconscious bodies.
5) Spawning of static weapons in bunkers where they cannot fire out.