Offline
Sergeant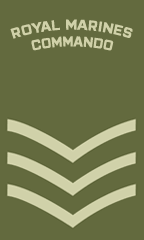 Other duties:
Recruitment Manager
Operations Coordinator

Posts: 800
Location: Bomber County, UK
Ribbons:












Quote:
Ensure you are using the appropriate gear for your chosen role. E.g. Long range radio only for SL/FTL, the correct weapon for your role (LMG, GPMG, Marksman, Sharpshooter, AT, etc) and an adequate amount of supplies (medical gear, explosive equipment, etc).
If you choose non-default BAF gear, you will be solely responsible for your own resupply. Company/Troop/Section leads are not obligated to prioritise or cater resupply for non-default BAF gear.