Offline
Corporal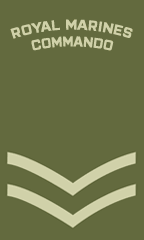 Other duties:
Modder

Posts: 2356
Location: Ipswich, Suffolk
Ribbons:









Why? Those aren't infantry weapons, so why leave them in the arsenal to clutter up and confuse infantry choice? If you're using them, it means you're taking a crew-served team in a vehicle, so load a crate of the appropriate weapon and/or ammo into your vehicle and drive out with it to where you are emplacing.

And I'd imagine the 800rnd belt is most likely an oversight rather than a conscious choice if it's in the arsenal.