Online
Corporal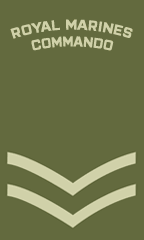 Other duties:
Modder

Posts: 2356
Location: Ipswich, Suffolk
Ribbons:









Realise this is more of a mod/config issue than mission issue, but the disparity in visibility for AI vs humans when in heavy snow was very apparent tonight. Had a few bits where we ended up taking section mass casualty from close enemies who could evidently see us perfectly while we couldn't even see their muzzle flash. It felt significantly more imbalanced than I remembered it!

It may be that if this disparity can't be resolved effectively that the AI's skill/spotting levels need to be dropped a bit for the mission to somewhat balance it out.