Offline
Major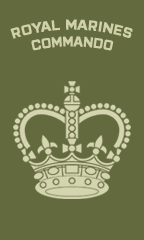 Other duties:
Site Admin
Game Admin
Modder
Founder

Posts: 3774
Location: London, UK
Ribbons:


Operation Clear Cut (FULL)

Was an awesome night (even though I'm a complete noob at being a medic). Top leading from Lifetap aswell, got us all the way to the end.

Really liked the mission, had alot of action. Not sure how it went for the other sections, but our guys loved it!
---
"To achieve great things, two things are needed; a plan, and not quite enough time." - Leonard Bernstein
3CB ops in a nutshell.