Internet Speeds
So lads, today I finally got the new Virgin Media superhub 3, along with a nice fresh CAT 6 ethernet cable. A tidy step up from my CAT 5 and the superhub2.
I used to get around 120 download and about 5 upload. Now I get this....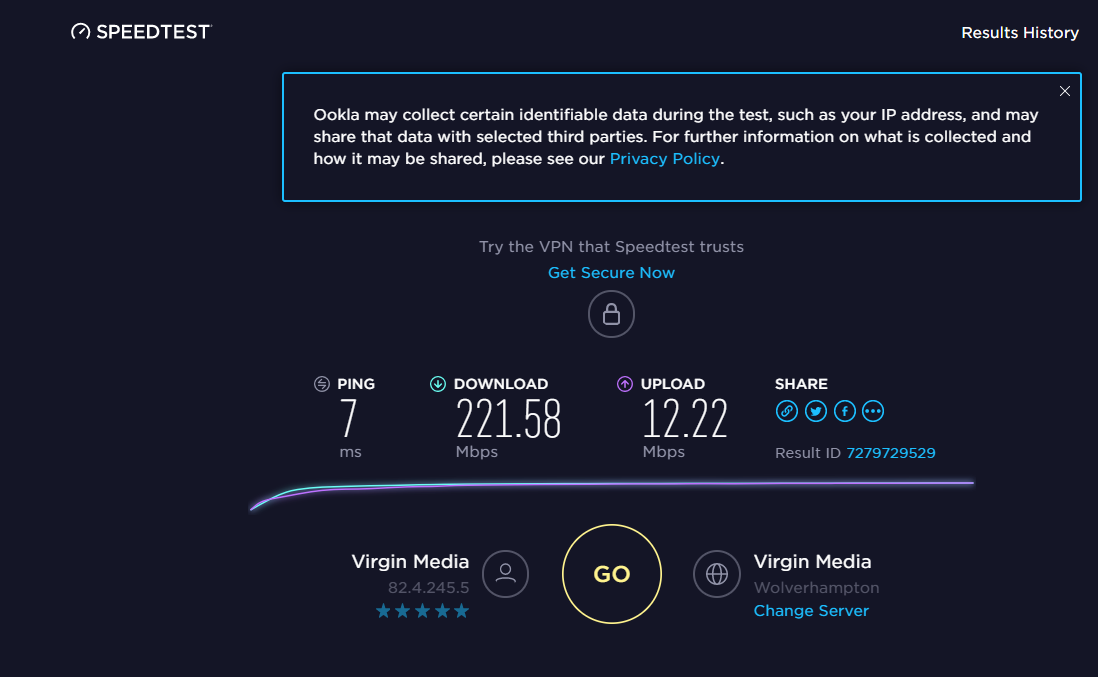 Wow. Has any one had any experiences with the Superhub 3? Is it buggy etc? Does it drop?
Dead amazed, feel free to share ya speeds!