Offline
Marine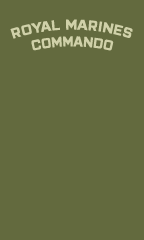 Other duties:

Posts: 16
Location: Ipswich
Re introduction - DJ MASHA

Hello I'm Dj Masha(Ross) I have been playing mil-sim games for a while now but sadly due to work (Police Officer)  i had to give it up around a year ago and leave 3CB I have now left that role and have alot of free time to play i am looking forward to re joining.
I enjoy playing rugby in my spare time also and a lover of rock music!

See you out there!!