Offline
1st Lieutenant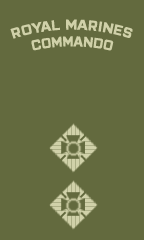 Other duties:
Game Admin
Site Admin
Recruitment Manager
Advanced Trainer
Recruit Trainer
Operations Design Team
Modder
Operations Coordinator

Posts: 2516
Location: In a bush, with a bag.
Ribbons:














I use the Steam one all the time, works fine for me, i can look at my setup if you want see if i can help?
---
Better to remain silent and be thought a fool than to speak and to remove all doubt.

My level of sarcasm depends on your level of stupidity.