Offline
Sergeant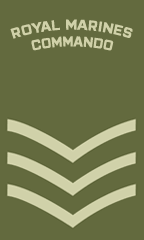 Other duties:
Operations Design Team
Modder
Main-Op Coordinator
Operations Coordinator
Public Mission Admin

Posts: 798
Location: Stamford, Lincs
Ribbons:









v2 is uploaded to the server for further trial.
- Changed: Removed 1-4 / 2-4
- Changed: Added medic ability to all FTL/SL, officers
- Changed: Added 10A and 10B marker variables
- Changed: Updated Medical equipment crate to new ACE medical.
- Fixed: Arsenals are now present
- Removed: ACE medical module that is deprecated
- Removed: References to ALIVE Logistics which is deprecated
- Changed: Reduced the virtualisation/reduction range to 800m and 1400m from 1000m and 2000m respectively.